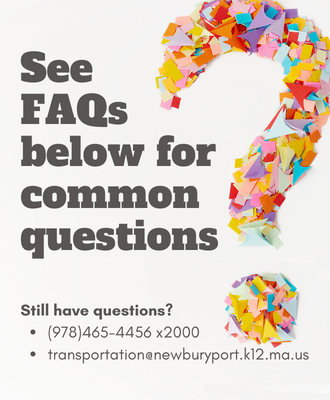 Eligibility for Free Transportation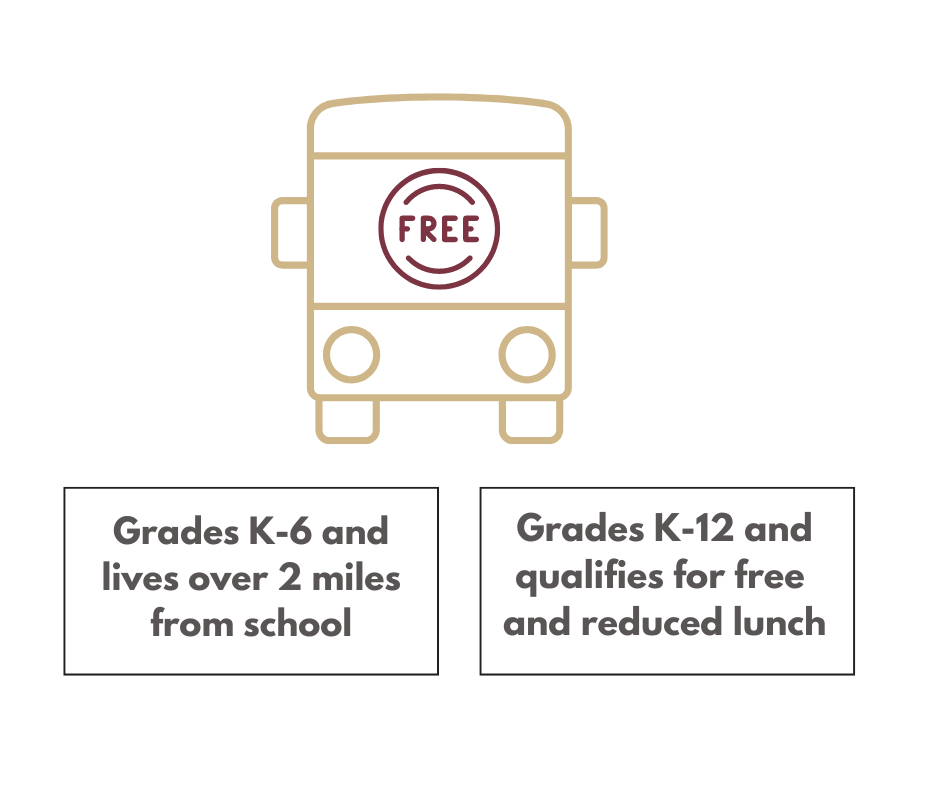 Eligibility for Paid Transportation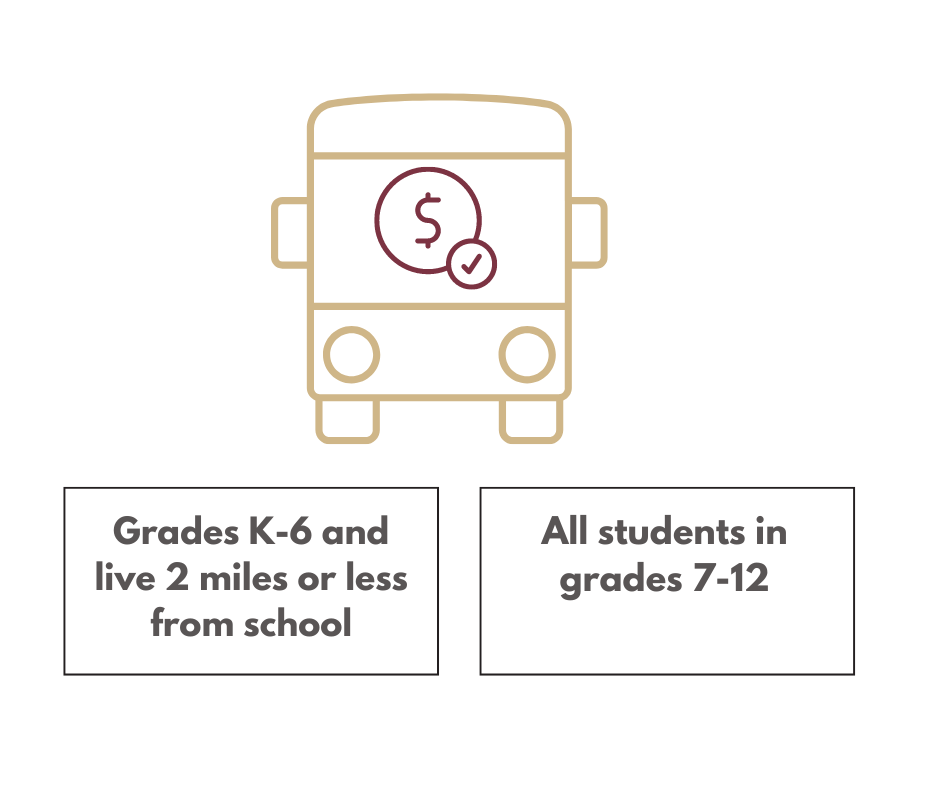 Bus Pass Registration
Registration forms are due by June 3, 2022.

There are two ways to register:

Mail-in

Mail in a completed bus form (with check, if required) to: Newburyport Public Schools c/o Superintendent's Office, 70 Low St., Newburyport, MA 01950

Register online

http://unipaygold.unibank.com from May 2 - June 2, 2022
Payment is required at the time of registration.
This option is only for students required to pay for transportation. If additional family members are eligible for free transportation, you need to submit a separate registration form.
Frequently Asked Questions
Who is eligible for free transportation?

How is mileage to school measured?

What do I need for my child to ride the bus?

If my child qualifies for free transportation, do I need to register?

Who can purchase a bus pass?

What is the fee to purchase a bus pass?

What if I miss the deadline?

Can I purchase a one-way or partial year pass?

Can my child ride any bus with a pass?

Who do I contact if I have questions?