Important bus pass information: Students who are registered but have not recieved their bus pass, may ride the bus without a pass until October 2nd.

Salter Transportation reminds all families that bus transportation during the first few weeks of school can be a challenge. If you don't see your expected stop listed:

Go to the closest stop near you.
Send an email to David Pulsifer dpulsifer@saltertrans.com
Provide your child's name, address, school and any additional info you want to add.
Salter will review your request and reply back via email.

After the first couple weeks Salter will send the district an updated copy of the routes for us to repost. Thank you for your patience as we start off the new year.
2023-24 Bus Registration Overview
2023-24 Eligibility for Free Transportation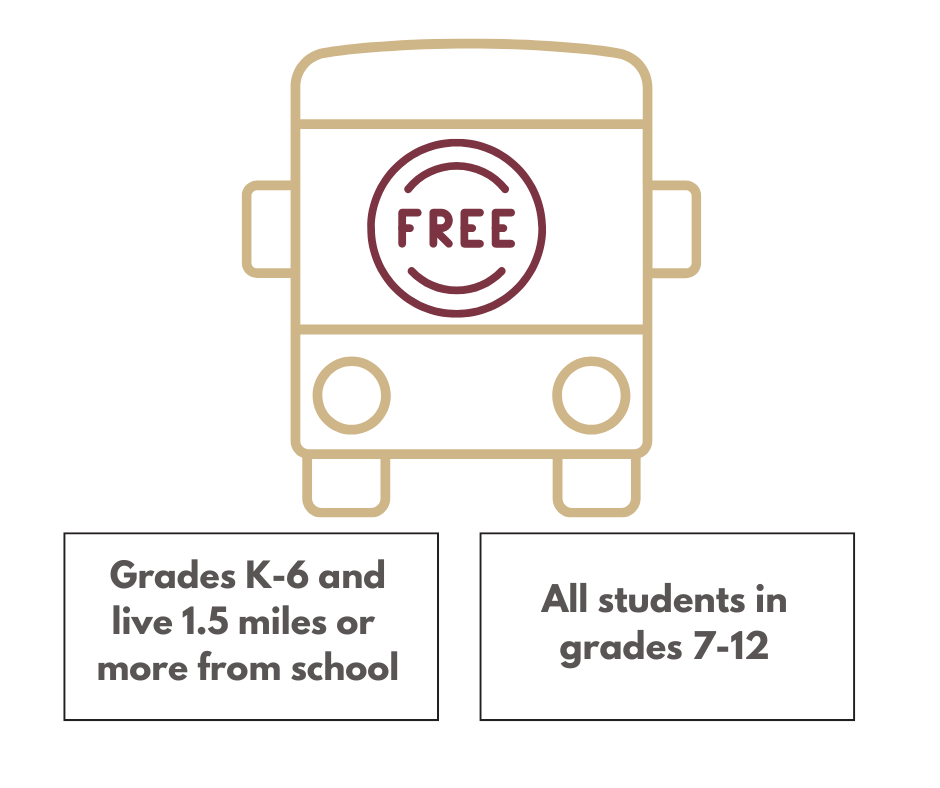 2023-24 Eligibility for Paid Transportation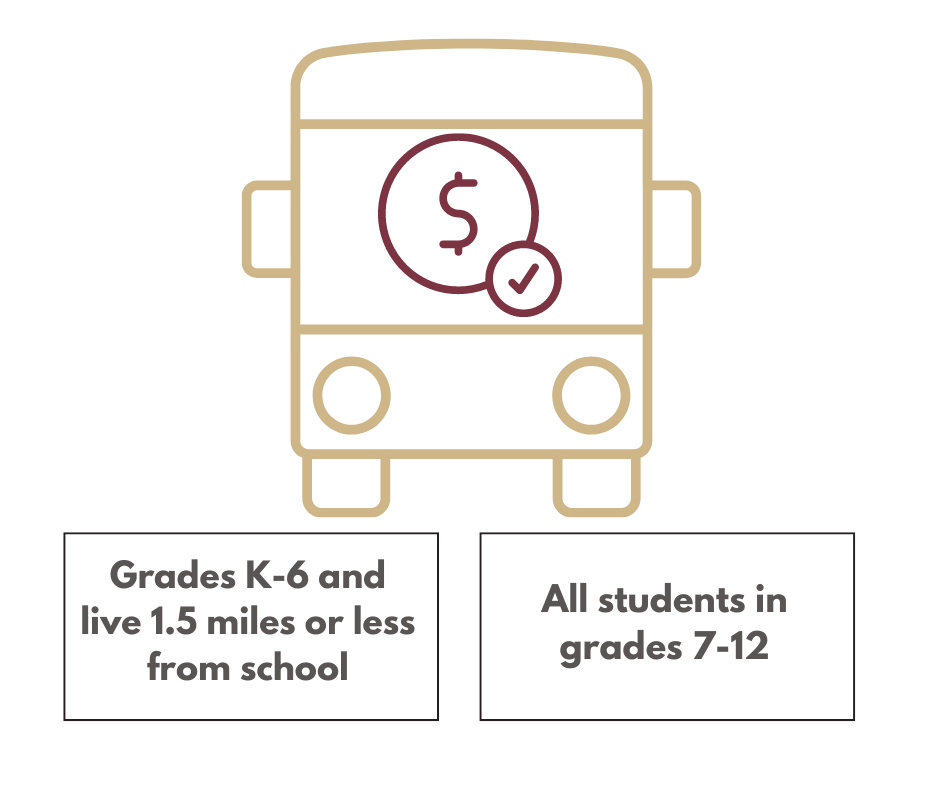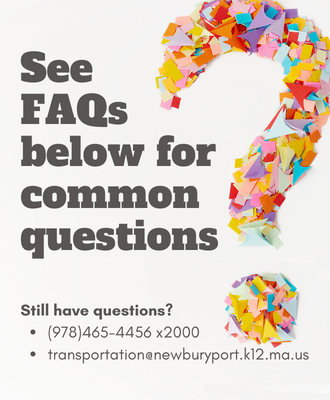 Frequently Asked Questions
How do I register a Kindergarten student or register by mail?

Who is eligible for free transportation?

How is mileage to school measured?

What do I need for my child to ride the bus?

If my child qualifies for free transportation, do I need to register?

Who can purchase a bus pass?

What is the fee to purchase a bus pass?

What if I miss the deadline?

Can I purchase a one-way or partial year pass?

Can my child ride any bus with a pass?

Who do I contact if I have questions?